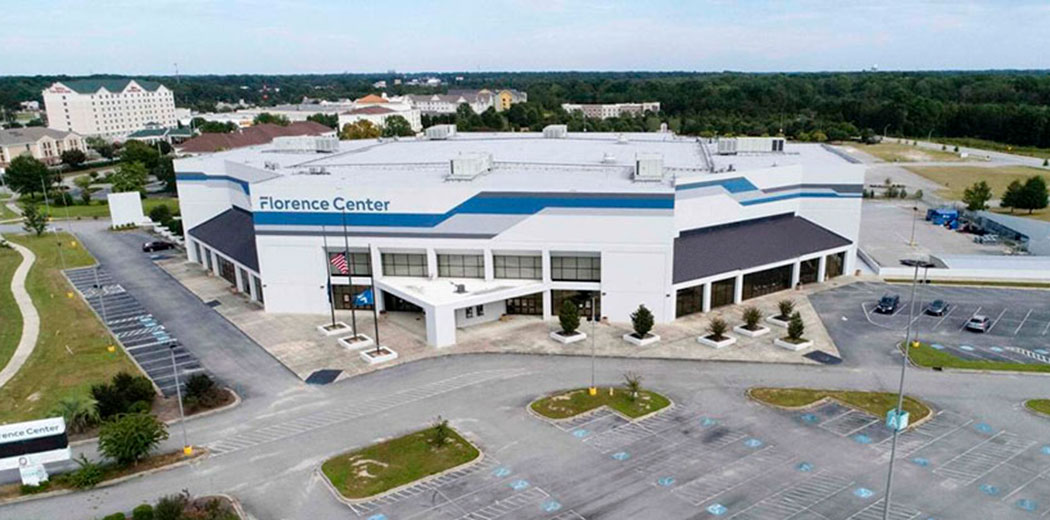 Florence Center to Host the SCHSL 2024 Boy's and Girl's Basketball Upper State, Lower State, and State Finals
The Florence Center in Florence, SC has been selected to host the South Carolina High School League (SCHSL) Lower and Upper State Basketball Finals and the State Finals games.
Previously the Florence Center has hosted the Lower State tournament, but this is the first year they will host the Upper State tournament and the State Finals Games.
"We are excited to have the Upper State Finals, Lower State Finals, and State Finals at a centralized location," said SCHSL Commissioner Dr. Jerome Singleton. "Having the games at one location will not only provide a different experience for the teams involved but will give the fans a chance to attend several games during the seven days."
Singleton continued, "The Florence Center has served as the host for our Lower State Finals for several years, so we are confident in their abilities to provide a wonderful experience for the teams and fans the entire time."
Florence Mayor Teresa Myers Ervin is thrilled to have these events in Florence, stating, "Having all three finals in Florence, S.C. is an amazing opportunity to continue to enhance the quality of life and entertainment for the Pee Dee Region!"
The tournaments will begin on February 23, 2024, and end with the SCHSL State Finals games on March 1-2, 2024. For more details and tournament schedules, stay tuned to www.schsl.org and www.florencecenter.com. Both websites will continue to be updated as we approach the events.
Click Here for complete release. For additional information contact Romanda Noble-Watson, SCHSL Director of Communications and Public Relations at Romanda@schsl.org.