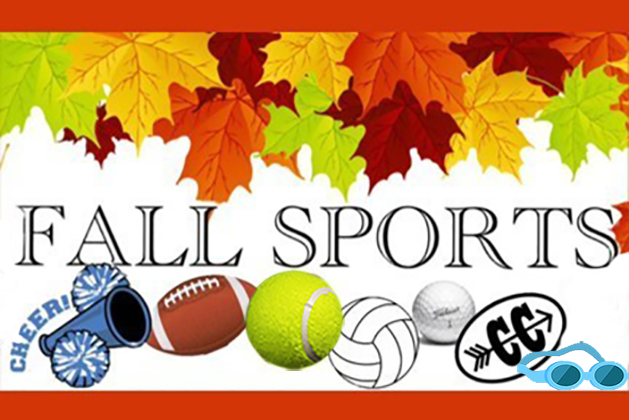 SCHSL Fall Sports Underway 
The South Carolina High School League (SCHSL) slate of 2023 Fall Sports got underway last Monday (August 14) with Boys' and Girls' Swimming and Girls' Golf.
Football opened on Friday (August 18), while Girls' Tennis, Boys' and Girls' volleyball, and Boys' and Girls' Cross-Country opened their season on August 21. The final Fall Sport, Competitive Cheer, will open next Monday, August 28.
Boys' and Girls' Swim will be the first Fall Sports to contest State Finals. The State Finals are October 14 (Girls) and October 16 (Boys). Both events will be at the University of South Carolina Natatorium.
Fall Sports will culminate with the Football State Finals from November 30-December 2. The three-day Finals will be at the Oliver C. Dawson Stadium (Willie E. Jeffries Field) on the South Carolina State University (SC State) campus.
Details for all SCHSL Fall Sports State Finals will be updated on the League's website, www.schsl.org.
Fall State Finals dates and locations:
Girl's Swim: October 14, 2023: University of South Carolina Natatorium
Boy's Swim: October 16, 2023: University of South Carolina Natatorium
Girl's Golf: October 16-17, 2023 & October 23-24, 2023: Various Locations Boy's Volleyball: November 2, 2023: Dreher High School
Girl's Volleyball: November 4, 2023: Dreher High School
Girl's Tennis: November 4, 2023: Dr. Eddie Floyd Florence Tennis Center Boy's and Girls' Cross-Country: November 10-11, 2023: The Farm (Newberry College Cross Country Course)
Competitive Cheer: November 18, 2023: Colonial Life Arena
Football: November 30-December 2, 2023: Oliver C. Dawson (Willie E. Jeffries Field), SC State