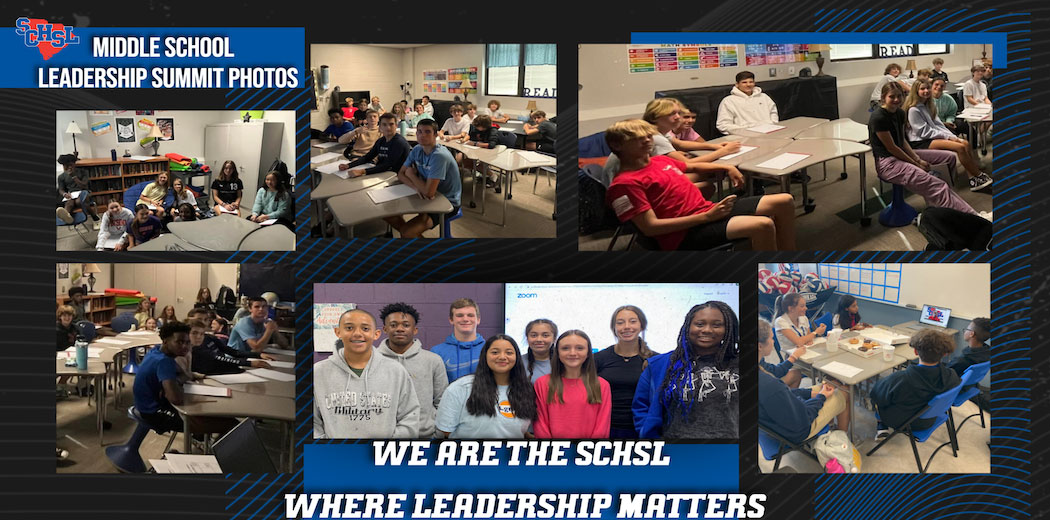 Middle School Leadership Summit a success
The SCHSL Middle School Leadership Summit was a true success! The membership showed up and showed out. We had over 37 schools participate in the Summit. The student athletes were engaged and interactive. Our middle schoolers had such poignant and thoughtful questions. A special shout to the following middle schools Pleasant Knoll, Batesburg-Leesville, Riverside, American Leadership Academy, Sandhills, Indian Land, and Hillcrest for your amazing feedback and pictures. You Rock!
There were some great nuggets from the speakers as well. The student athletes learned how to stay confident even when a mistake is made, how to stay motivated both extrinsically and intrinsically, and the pitfalls of using social media improperly. If you were not able to register for the summit, no worries, we got you! Subscribe to the SCHSL YouTube channel to watch all our workshops and summits. Once again, thank you to all the middle schools that participated in the summit.