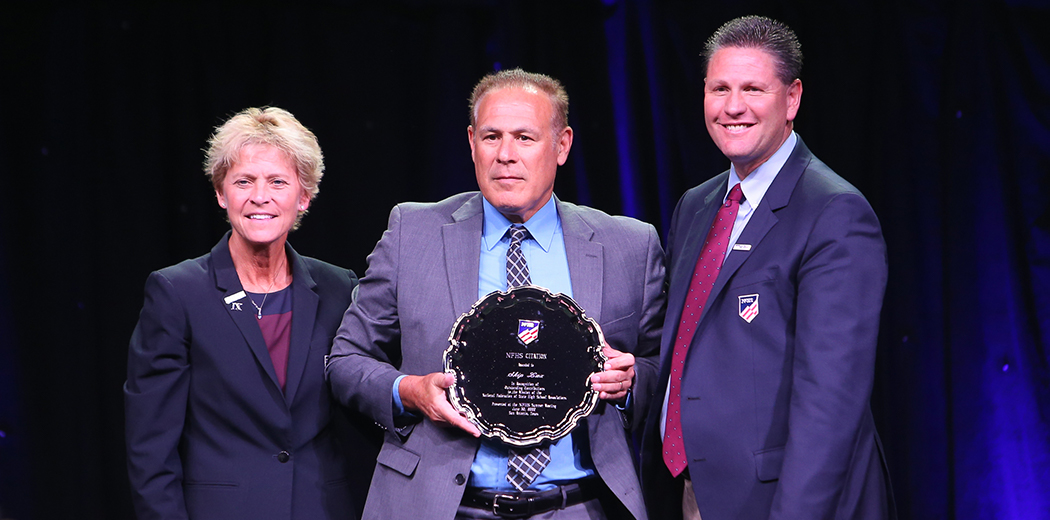 Lax receives NFHS Citation Award
Former SCHSL Deputy Commissioner Skip Lax was honored on Thursday, June 30 at the National Federation of High Schools Summer Meeting in San Antonio. Lax received the Section Three Citation Award.
Lax retired in 2020 after 10 years with the South Carolina High School League (SCHSL) and 30 years as a teacher, coach, athletic director, assistant principal and principal at several schools in South Carolina and Florida. After coaching football, baseball and cross country in Florida, Lax returned to South Carolina as assistant principal at Barnwell High School and principal at Williston-Elko High School. He was president of the SCHSL Executive Committee in 2009-10 before joining the League staff.
To watch the on-demand video of the event, please visit the NFHS Network web site.