SCHSL State Championship Swim Meet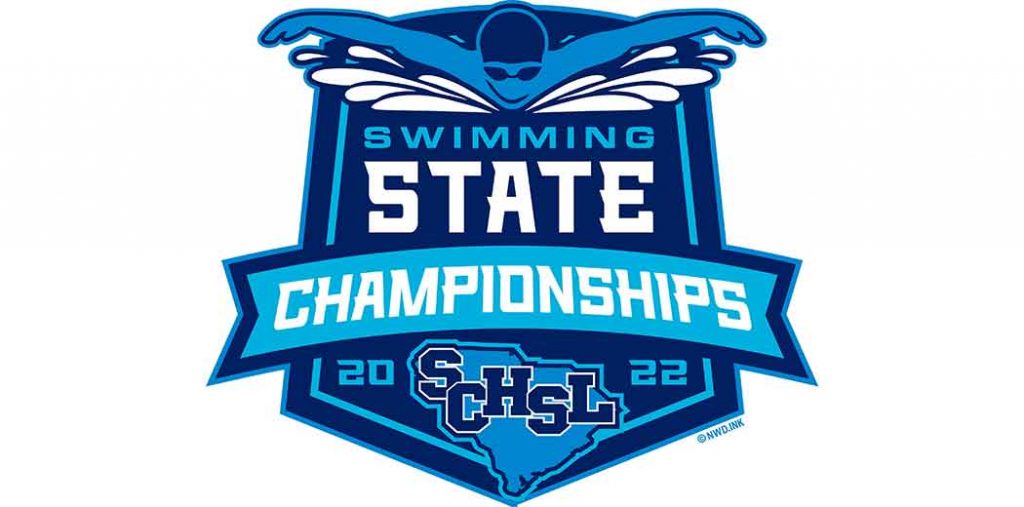 This event is SOLD OUT. You can view the live stream on NFHS Network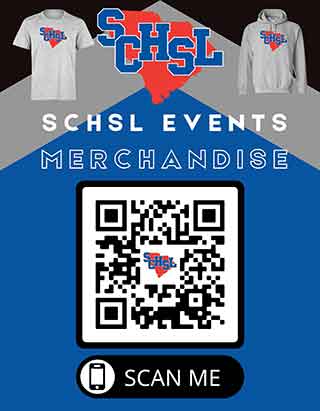 SCHSL Swim State Championships Schedule
Friday October 7, 2022
6:30 pm Class AAAA Host school AC Flora HS
Heat Sheets
Saturday October 8, 2022
3:30 pm Class AAAAA Host school Spring Valley HS
Heat Sheet
7:30 pm Class AAA Host Dreher HS
Heat Sheet
***State Meet Entry Deadline: Sunday, October 2, 2022 @ 9:00 pm***
Location: University of South Carolina Natatorium @ Solomon Blatt PE Center
State Meet Instructions for entering: https://schsl.org/archives/8104
Go directly to meet entries click this link: meet.support@sportstiming.com
For entries support contact:
Sports Timing & Software, inc
www.sportstiming.com
meet.support@sportstiming.com
(843) 628-5486
Team entrance for the meet: Swimmers, coaches, and officials will enter the Natatorium side door of Blatt Physical Education Center near the back of the parking lot (only those participating in the meet). At the entrance, each team will receive a coach's packet containing:
• SCHSL-required, color-coded wrist bands for two (2) coaches and meet-qualifying swimmers.
• Two (2) heat sheets, • Color highlighters and pens, • Pool map with team seating assignment.
Team Buses: Please let your bus drivers know that they will unload and pick up at The University of South Carolina Natatorium also known as Solomon Blatt Physical Education Center. All Buses will park at Maxcy Gregg Park @ Gregg & Blossom Street (2 tenths of a mile from your drop off) If this lot is full the bus overflow will be at the Lourie Center an adjoining parking lot (not for spectators). This reserved parking area is only for vehicle transporting teams, not for parents or spectators parking. These lots will be monitored.
Tickets: SOLD OUT!
Spectator Entry: Spectators will enter the side entry to the Solomon Blatt Physical Education Center.
Spectator parking: Sumter Street Parking Garage will be the closest garage location for the Natatorium. There is also meter parking in the general area.
Handicapped entry will be through the main lobby entrance on the front side of the facility.
Lodging information: Valerie Shannon |Sales Manager
Hilton Garden Inn Columbia Downtown 1200 Pickens Street| Columbia, SC 29201
Home2 Suites by Hilton Columbia Downtown 1210 Pickens Street |Columbia, SC 29201 |
Phone: 803-227-3403 ext: 703| Email: Valerie.shannon@hilton.com
Hilton Garden Inn Columbia Downtown | Home2 Suites Columbia Downtown
Team Seating: This will be assigned and posted when you arrive. A seating chart will be included in the Coach's packet.
Team Entry: Fees: Please make sure you pay your entry fee for the State Championships.
Invoice can be found under AD Notebook. A one-time entry fee (per team) of $25.00 per swimmer and a maximum of $250.00 for 10 or more swimmers will be charged. (If you have a boy's and a girls' team made up of six or more swimmers on each team, the entry fee maximum is $500.00).
Make check payable to SCHSL and remit to the League by October 15, 2022.
Senior Swimmers – We will need a roster of your senior swimmers that qualified for the State as soon as possible. Please send them to dbrooks@schsl.org
School Administrators: ALL superintendents, principals, or athletic directors planning to attend the swim championships at the University of South Carolina should email Daniel Brooks at the League Office dbrooks@schsl.org.
Media: ALL media will need to contact Tammie and Danny at SCHSL office (tnewman@schsl.org, dbrooks@schsl.org ) in writing, requesting to attend the SCHSL Swim Championships. In effort to accommodate you, we will need your name, media affiliation, contact information, coverage area, and time you plan to attend. IF SPACE IS AVAILABLE for the time you are requesting, we will notify you. All broadcasting requests will follow SCHSL guidelines and procedures.
Hospitality: AC Flora, Spring Valley, and Dreher High Schools will provide snacks for coaches and officials during the meet based on the classification. The coaches' hospitality room is off the pool deck.
Concessions: The Concession Stand will sell drinks and snacks throughout the meet. The University of South Carolina Natatorium prohibit carrying or consuming food items on the pool deck. Swimmers must move to the lobby areas to eat. Coolers are not allowed in the stands or on the pool deck. Plastic drink bottles are permitted in the stands.
Championship Items: T-shirts and other clothing will be available from Northwest Design Ink. Customized on site.
Logos: Please remember that SCHSL rules do not permit the wearing of any team logos on the swimmer's uniform other than those of the high school team. Thus, swimmers (and coaches) should not wear caps, suits, or t-shirts advertising a non-school team. No shaving is allowed on any of the premises including locker rooms.
Please feel free to contact Daniel Brooks at SCHSL dbrooks@schsl.org if you have questions or concerns. 803-896-9267.
***State Meet Entry Deadline: Sunday, October 2, 2022 @ 9:00 pm***
***NOTE: With the possibility of inclement weather (including possible power outage take care of your state meet entries early. October 2, 2022, is the deadline for entries. ***
Class AAAA State Championship Swim Meet
Friday, October 7, 2022
Host Schools: A C Flora HS
Timeline:
4:50 pm
Coaches' Meeting
5:10 pm
Swimmers allowed on pool deck
5:15 – 6:15 pm
Warm-ups
5:30 pm
Spectator Entry
6:20 pm
National Anthem
6:30 pm
AAAA Meet Start
After 50 Free
Awards for Events 1-8
After 200 Free Relay
Awards for Events 9-16
Conclusion of Meet
Awards for Events 17-22/Final Team Scores
Class AAAAA State Championship Swim Meet
Saturday, October 8, 2022
Host School: Spring Valley HS
Timeline:
1:50 pm
Coaches' Meeting
2:10 pm
Swimmers allowed on pool deck
2:15 – 3:15 pm
Warm-ups
2:30 pm
Spectator Entry
3:20 pm
National Anthem
3:30 pm
AAAAA Meet Start
After 50 Free
Awards for Events 1-8
After 200 Free Relay
Awards for Events 9-16
Conclusion of Meet
Awards for Events 17-22/Final Team Scores
Class AAA State Championship Swim Meet
Saturday, October 8, 2022
Host School: Dreher HS
Timeline:
5:50 pm
Coaches' Meeting
6:10 pm
Swimmers allowed on pool deck
6:15 – 7:15 pm
Warm-ups
6:30 pm
Spectator Entry
7:20 pm
National Anthem
7:30 pm
AAA Meet Start
After 50 Free
Awards for Events 1-8
After 200 Free Relay
Awards for Events 9-16
Conclusion of Meet
Awards for Events 17-22/Final Team Scores